Message
Hi everyone,
I recently replaced my EFI harness in my 91 TTZ. I followed this writeup, but when I broke open the pouch next to the ECU, I could not find the bundle of injector wires on pin 58. There was only a single 12 gauge wire joined to a 18 - 20 gauge wire that went to pin 58.
HOWEVER,
I found the injector wire bundle on the other side of the Harness! It looks exactly like the one near the ECU side.
To be absolutely sure that was it, I measured Volts when the car was off (you should get +12V)
then I disconnected the #1 injector connector and tested continuity between the connector and the bundle.
I did this to eliminate any doubt.
See pics below.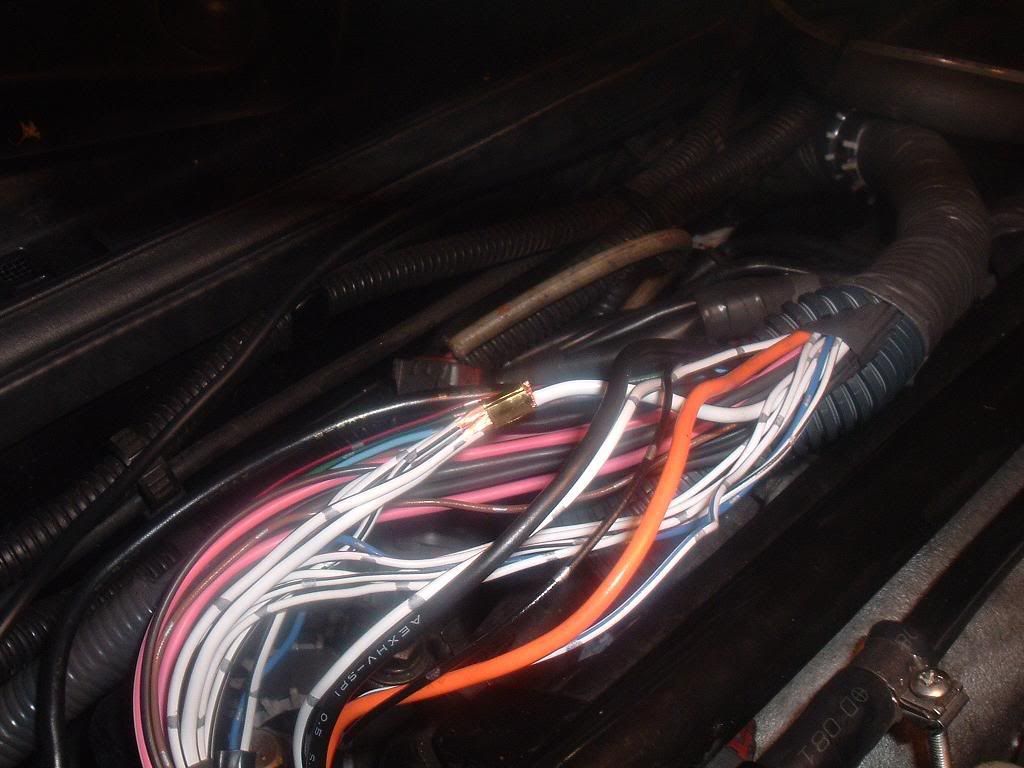 I ended up using a relay, but I'm sure you can route a wire back through the firewall to pin 45.
-mike