them in a 92 cluster. There's no TSB on the clusters that I'm aware of. All boards are made by the manufacturer of the clusters.

There are three types of speedometer boards. I'll cross post this in the Tech forum in case anyone would like to vote it to FAQ. I've also corrected the order for what type they are. I and most people usually refer to the newer 92+ boards as a type 2 but it's actually the third type. Most people are only aware of the common first type and the newer type boards. The other older type (I now refer to as type 2) had rarely gone bad but I'm now seeing a few more of these boards suffering from complete solder failure. Using these pictures are the easiest way of determining which gauge is in your cluster, although the hardest part will be removing your cluster to compare it with these pictures.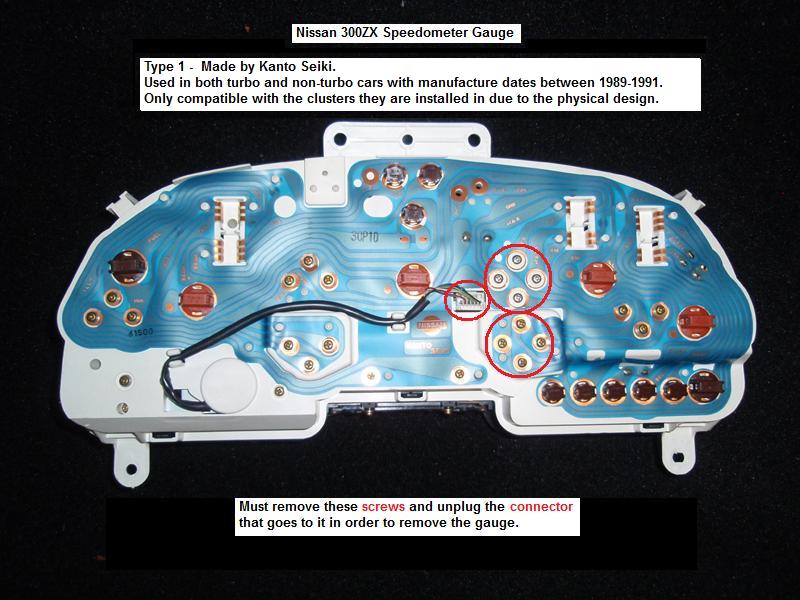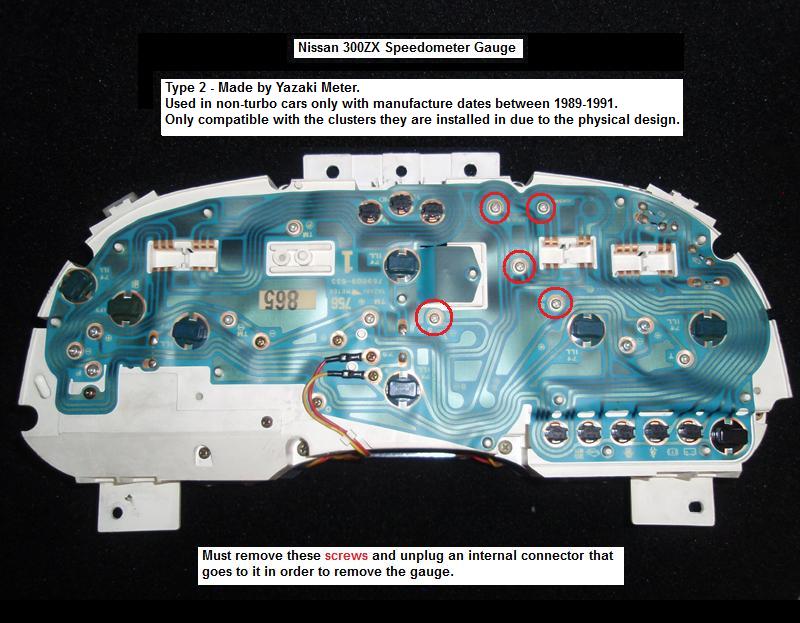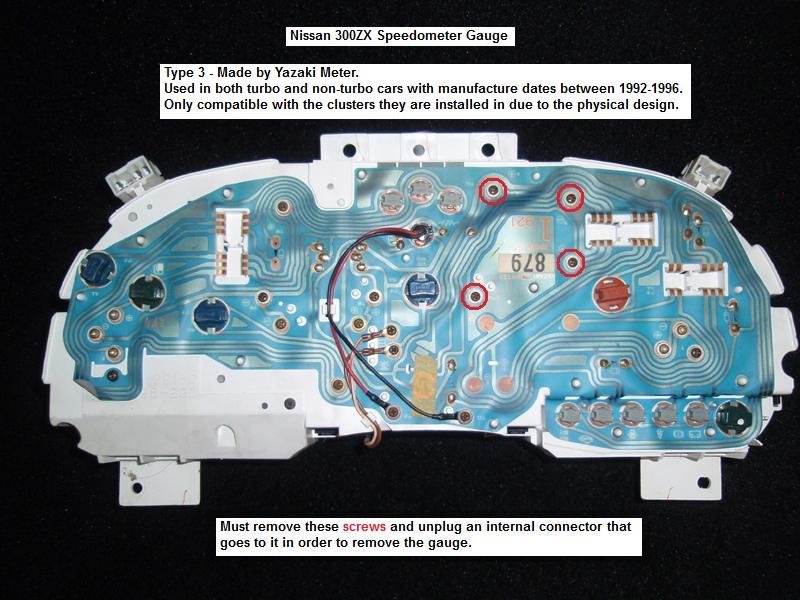 Nissan Data Voice - The first Nissan diagnostic software with a voice!