Liqui Moly GT1 10W-60
or even more sheering protection is the BMW M TwinPower Turbo 10W-60 but at $12 per liter it isn't the cheapest.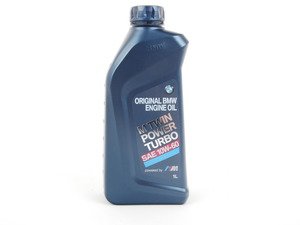 Since I have the S65 in the E92 and they are notorious for rod bearing failure I did some investigating and found that those vs Mobil 1 really stood out for sheering protection. I wish I could find the exact sheer protect numbers but there is this shared google doc of many oils to compare, Motor Oil Comparison Next change I am putting in the Liqui Moly, already running it in my R1200GS and it's happy.

body kit is considered -2 on the stage chart - Guapo 10:36:58 12/14/05
AshsZ in Florida: I'm gonna fire my sh** up today 1/14/06
90% of the time ..plano soccer mom girls are hot the other 15% they are crackwhores...with the overlap. -genic 06/29/06
Drag cars have brakes? Real men have parachutes. - Bernie (NoVA) 01/13/08