Some people say the Z32/VG30 is a dying market that can't support further performance parts development - we'll just have to see about that. The following is basically my middle finger to that type of mindset; what say you?

The stock VG seems to be limited to around 800-900WHP to run reliably for extended periods before the bottom end tears itself apart. The stock main girdle is iron and while it serves its original design power levels well, above 900WHP it's a grenade with the pin pulled. There isn't enough material in the block to machine for 4 bolt mains, so one possible solution is a bedplate which connects the main caps to oil pan rails. This design takes advantage of increased overall fastener preload with the oil pan bolts now contributing, the structure is much stiffer and the material (1045 steel) is stronger than the stock iron girdle. I ran this design and the stock girdle through SW FEA with a 10000 lb force applied on one bearing saddle and it predicted the bedplate to have a factor of safety of 7 while the stock girdle was only 0.76.

Enough talk, on with the pics...

Stock block and girdle with BDE bedplate alongside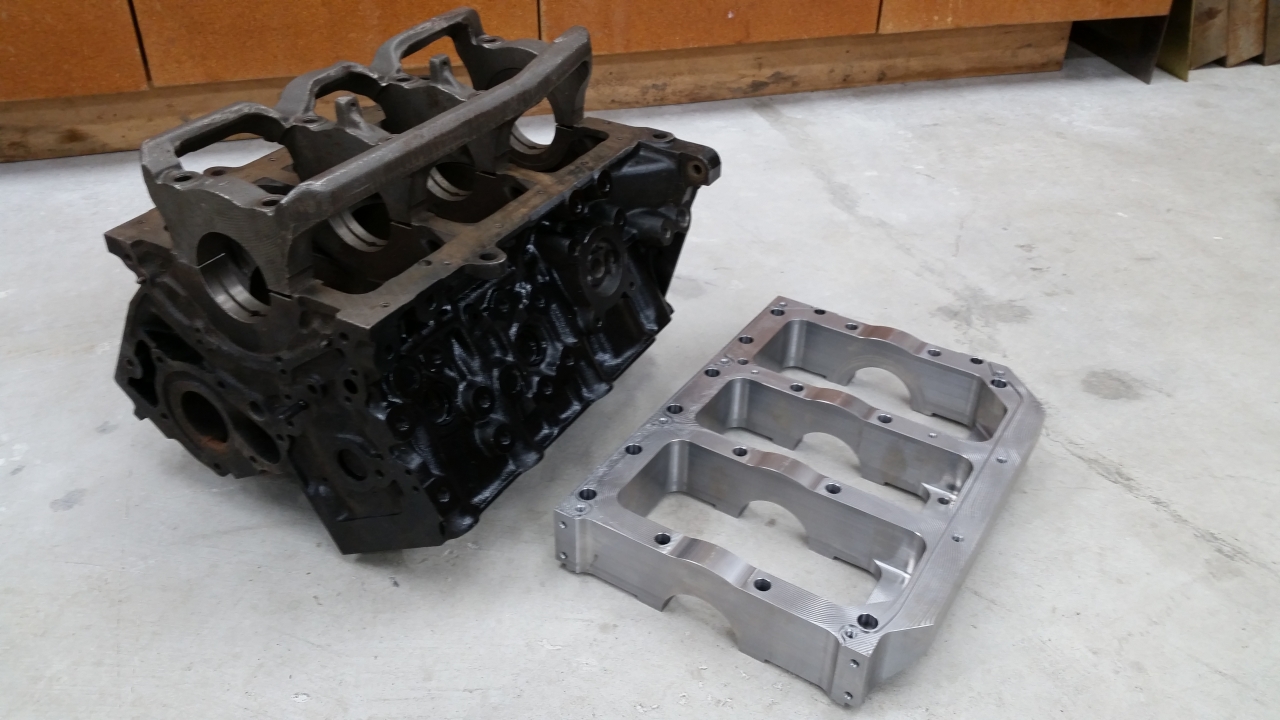 Stock girdle compared to bedplate - oil pan bolt holes will accommodate 8mm bolts for increased preload.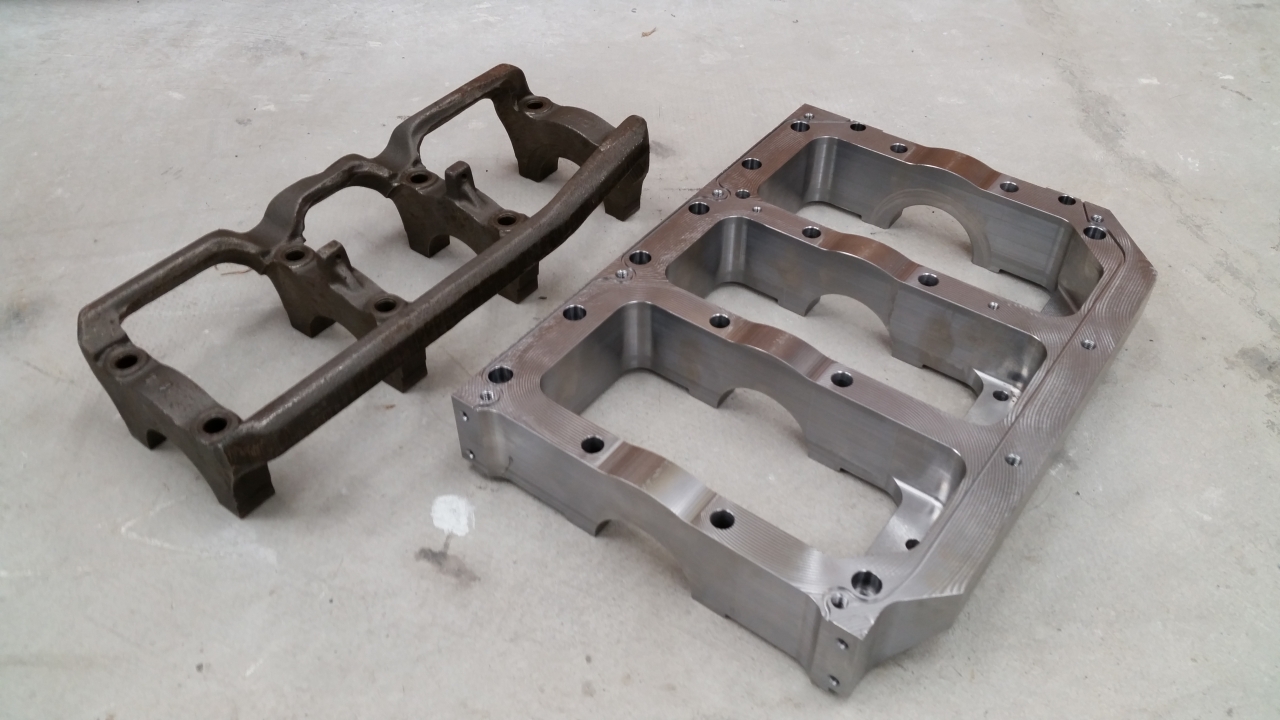 Bedplate sitting on block (not fitted to block yet, but still sexy) - The bedplate will seal to the block and oil pan with o-ring cord stock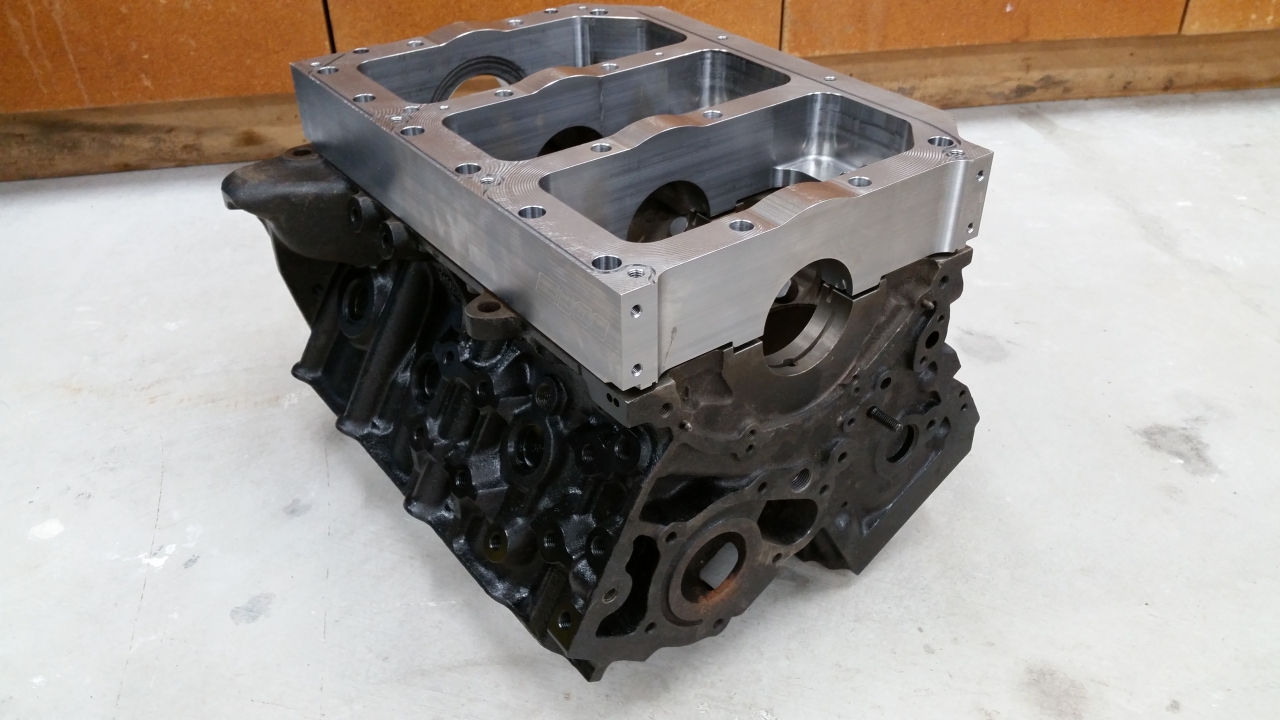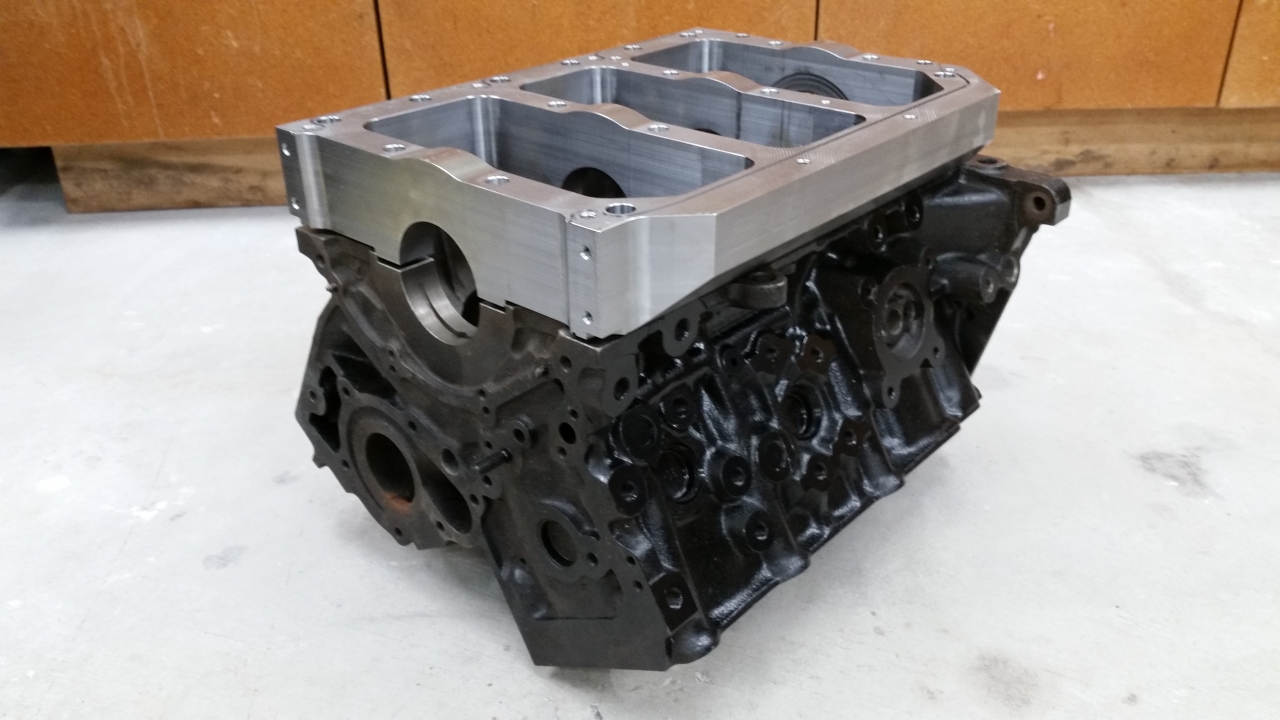 Water jet cut blank compared to final machined bedplate, 74 lbs vs 38 lbs (stock girdle weighs 12 lbs in case you're wondering) - I have 3 more WJ blanks, so more will be made after this one is fit tested and any overlooked details are identified and fixed.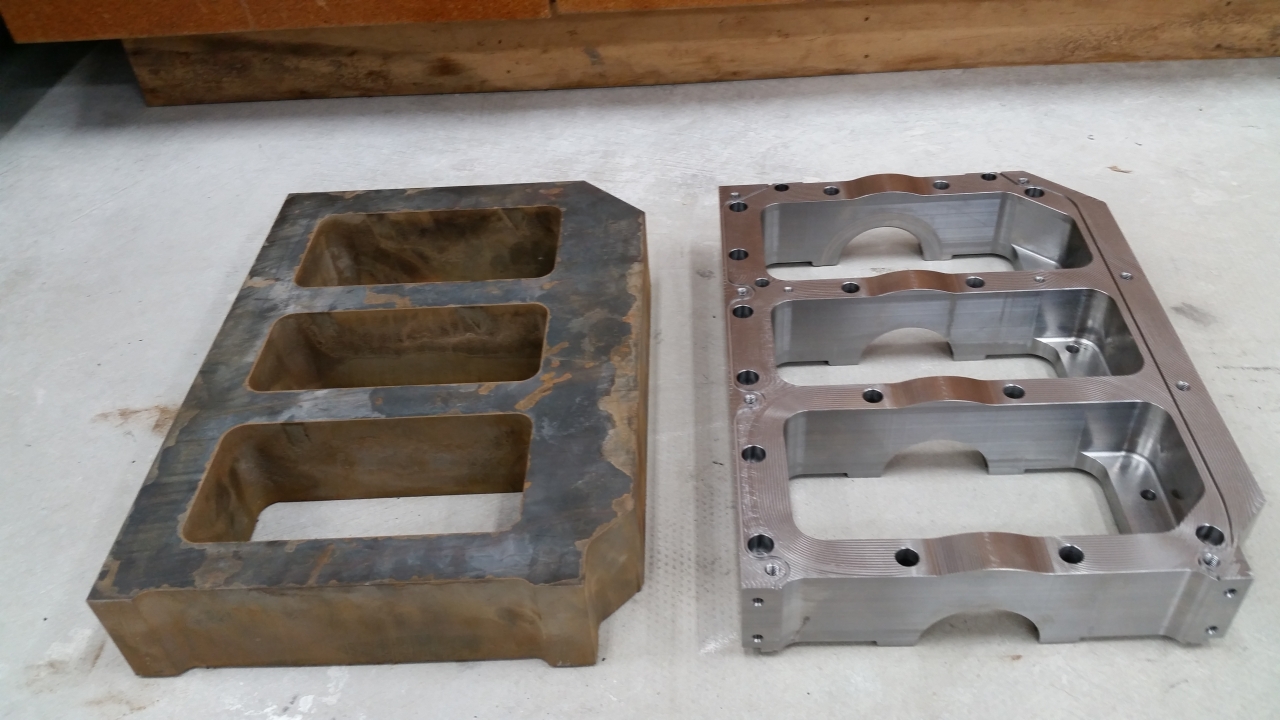 Bottom driver front - the widened pockets machined into the passenger side are a "power kick out" to allow oil slinging off of the crank to fly off into and return to the sump rather than roping around the crank and following it up into the block.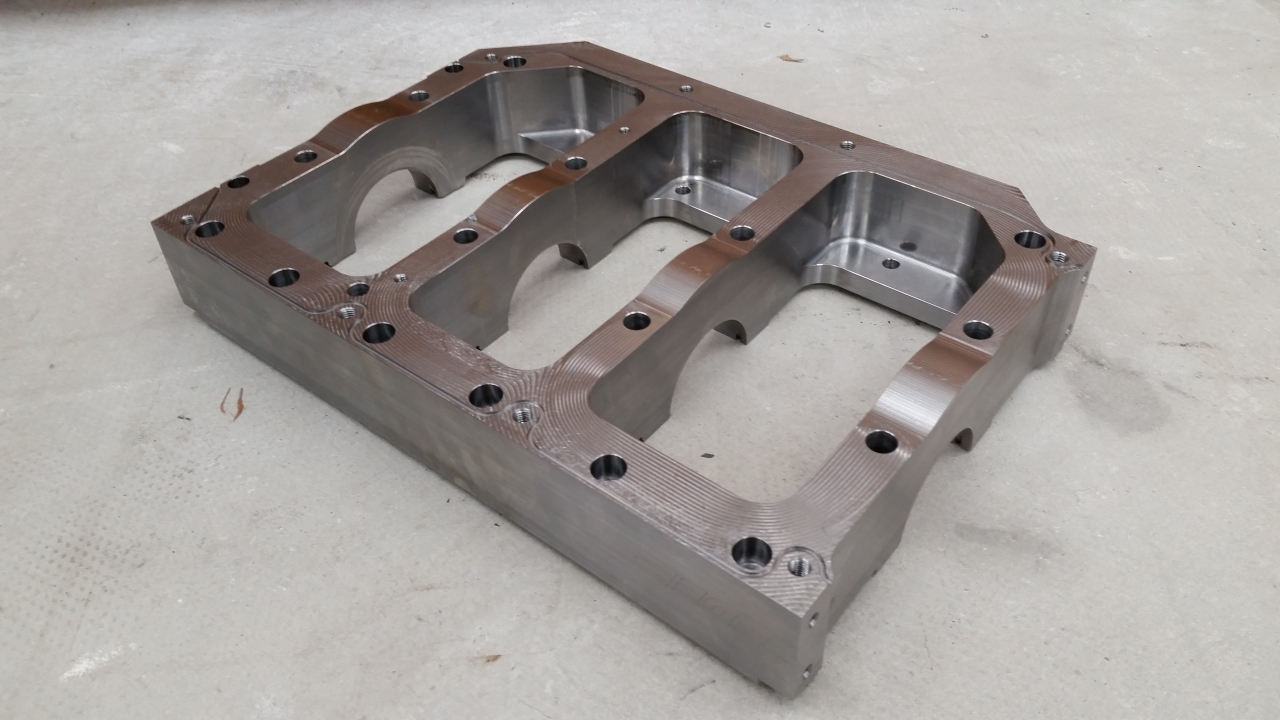 Bottom pass front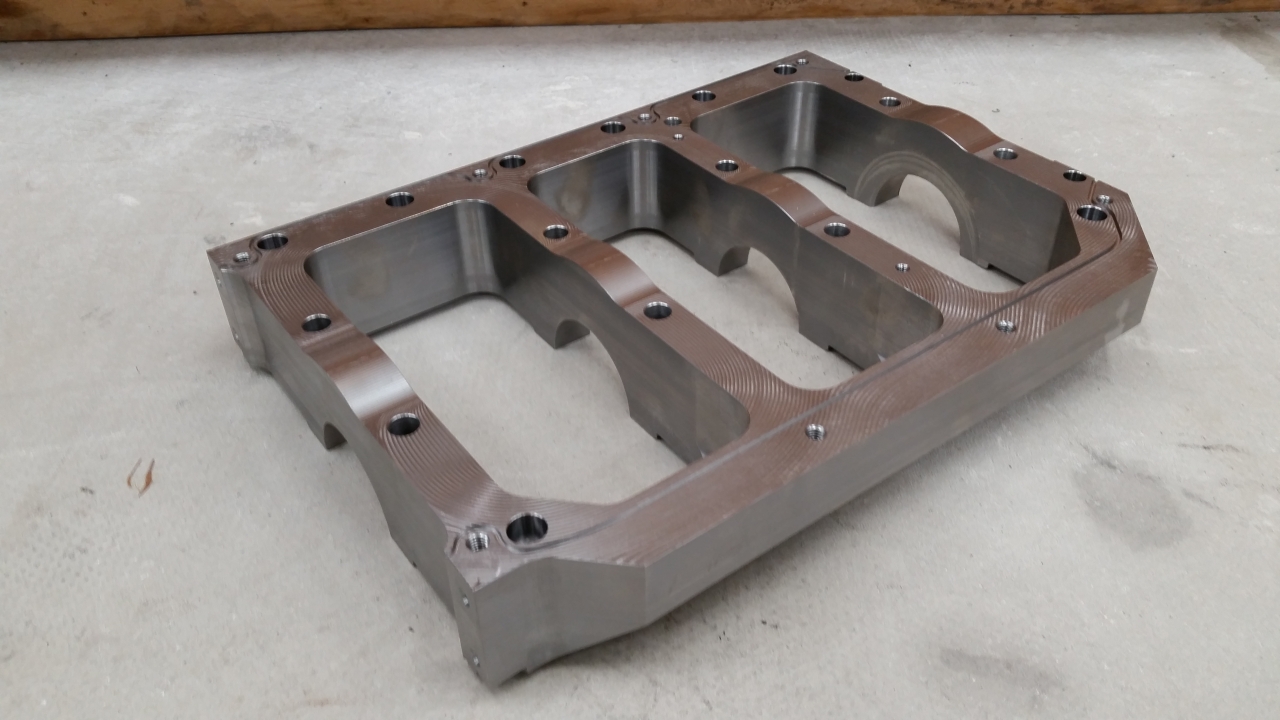 Top driver front - notches on all four corners are pry points for removal from block, main bores were roughed in with a ball end mill and undersized to allow enough material to line bore with the block. Needless to say, professional installation onto a block will be required.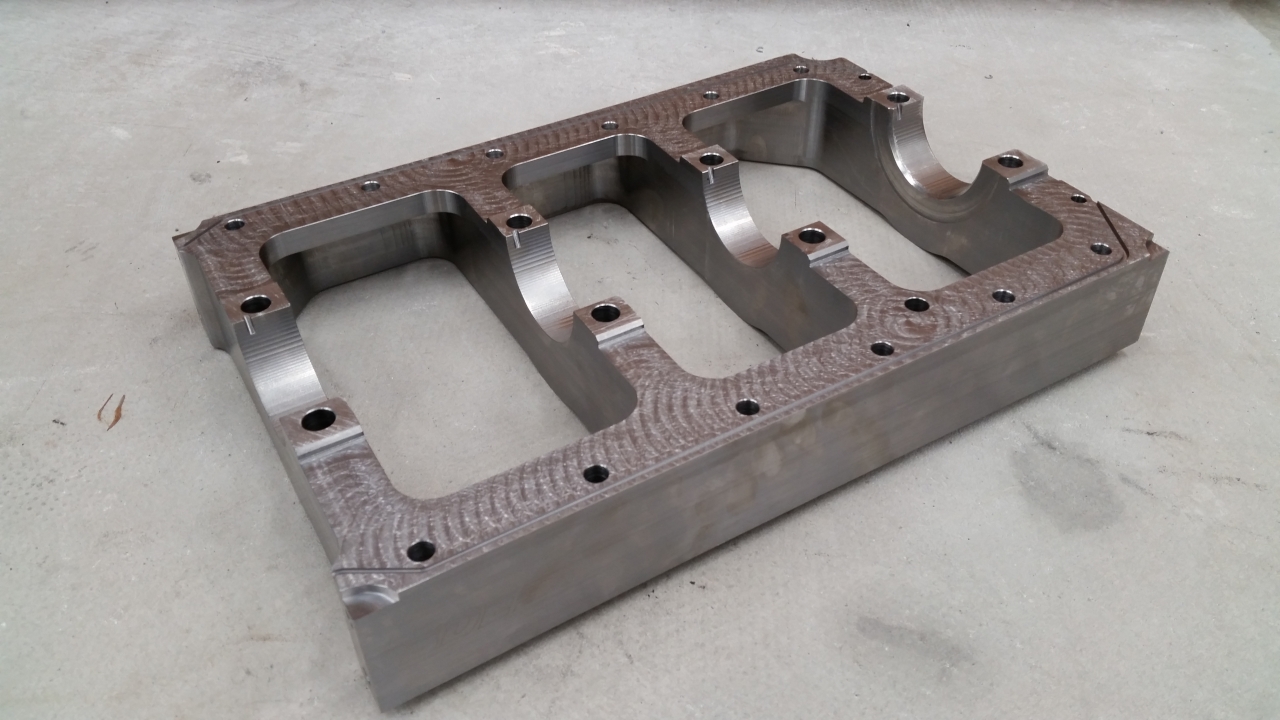 Top pass front - the cutout on the front is for alternator clearance, cutout on back is for torque converter bolt access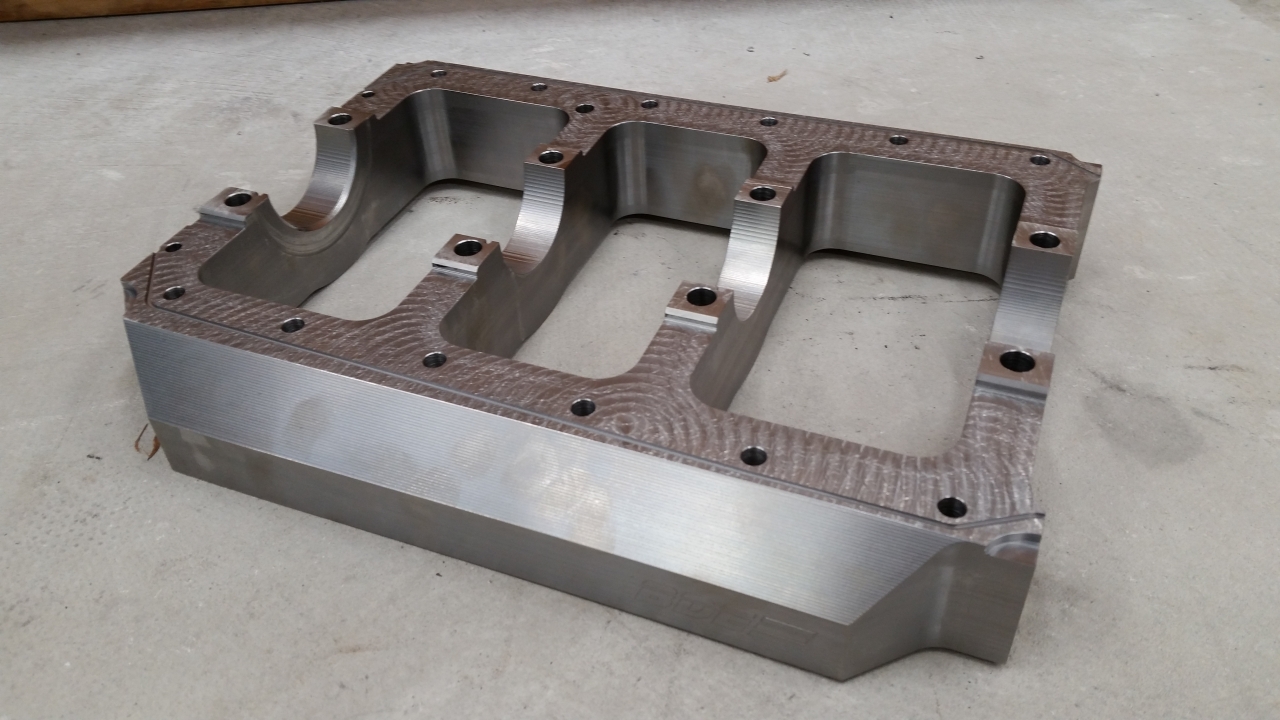 Wood bedplate for fit testing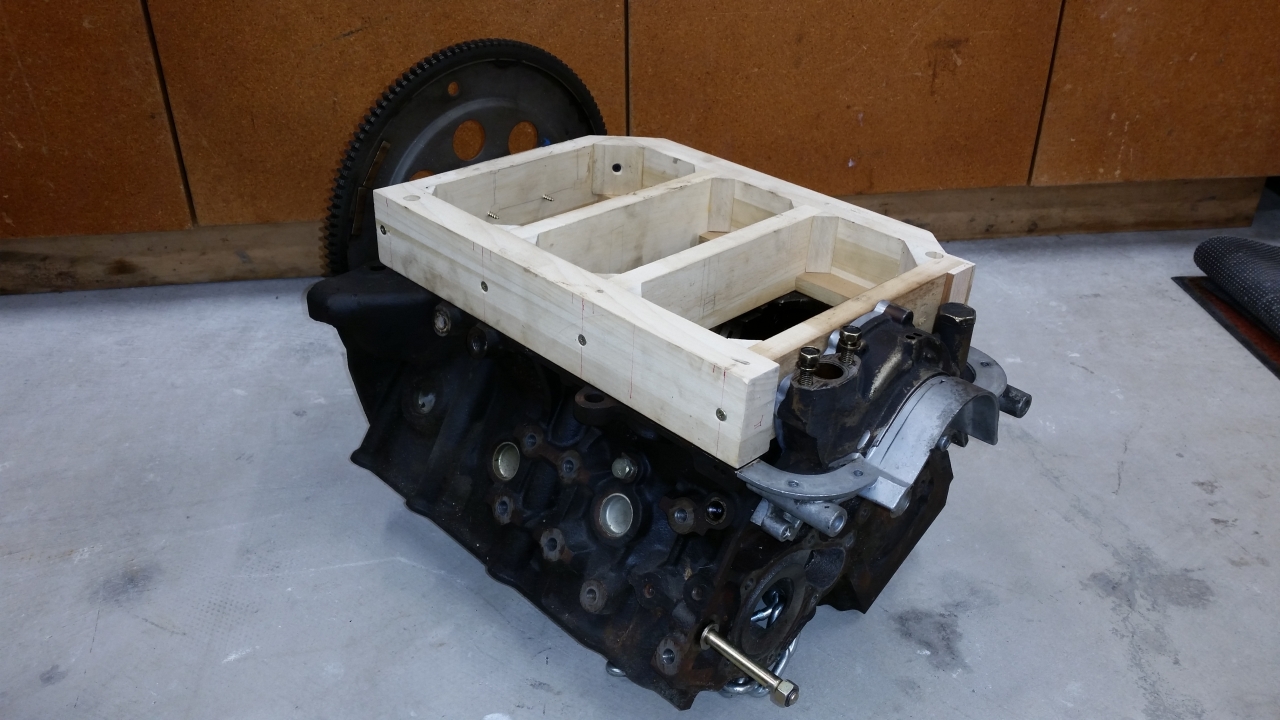 Wood oil pan for chassis fit testing - these wood mock ups were not only essential for defining the external dimensions of the oil pan that would fit around the steering and crossmember but they also saved me from several oversights that I just didn't think of until all the accessories were bolted on and then set into the chassis.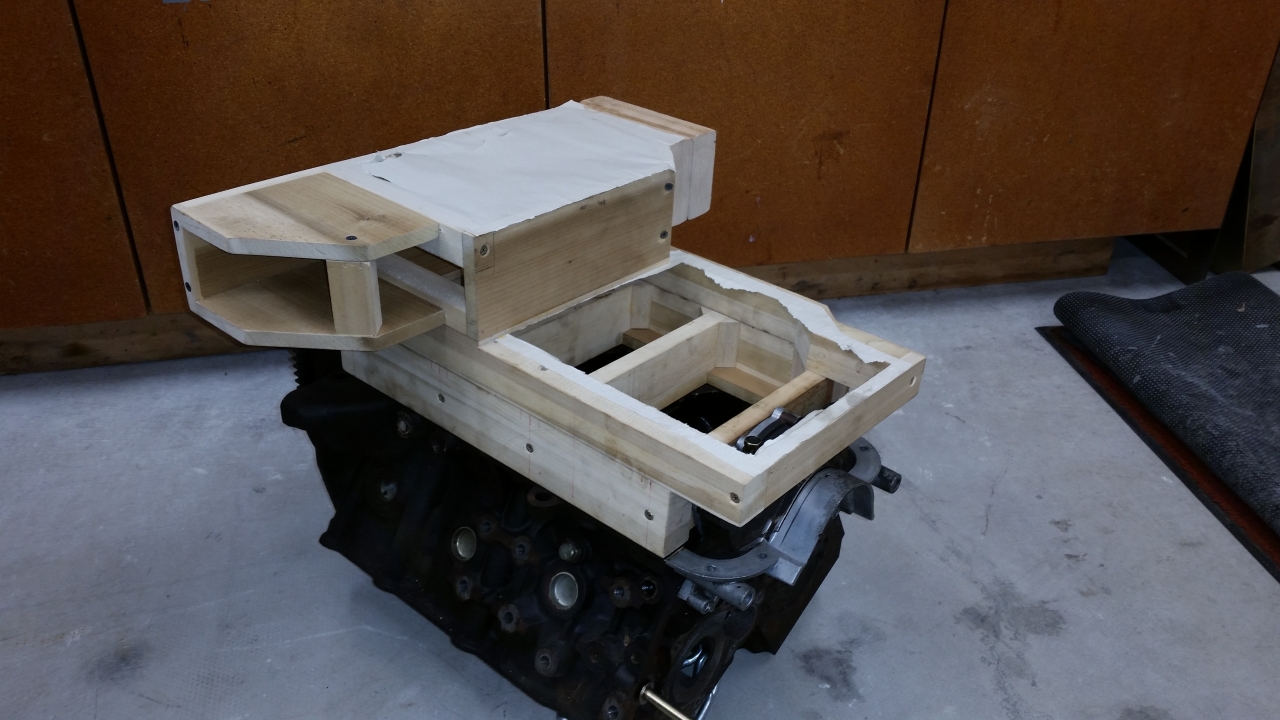 SW model of stock iron girdle for FEA comparison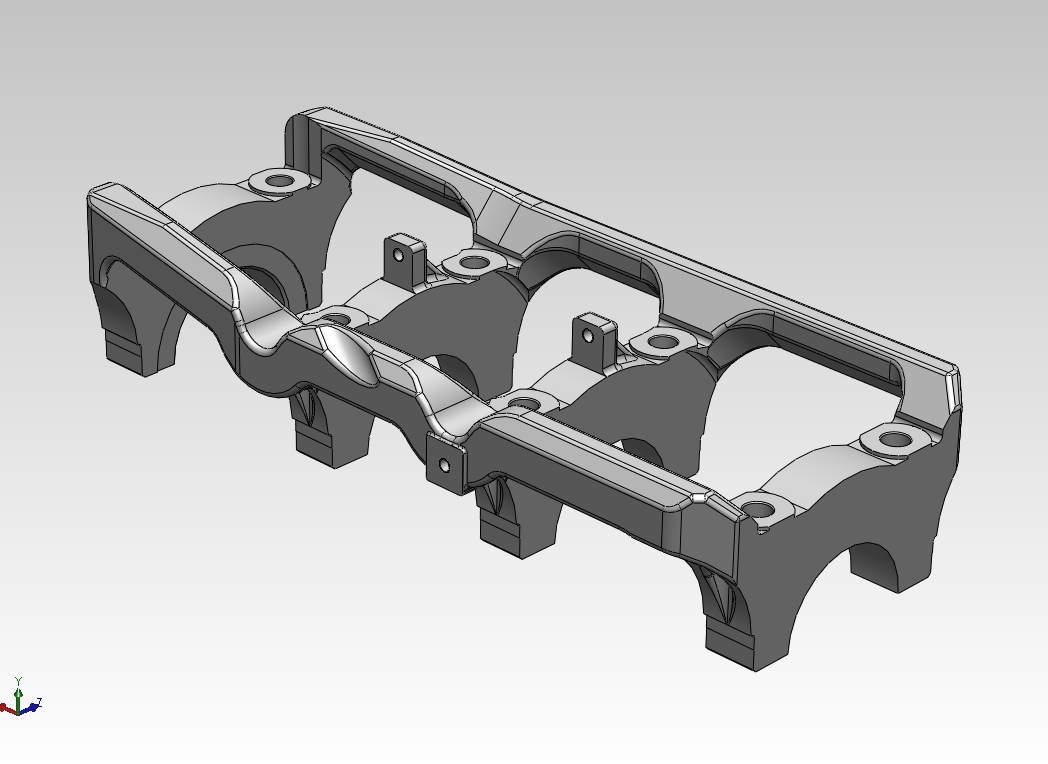 This picture represents about 3 months of design and measuring time. Shown are the necessary new oil pan, pump pickup tube, rear seal retainer, and front oil pump cover to make it all work together (an oil filter relocation will also be necessary and a filter tree replacement that has -10 AN ORB in and out is in process). The oil pan will be aluminum and some form of it may be available in the future to fit stock girdle/blocks... after this project is complete.