1994 300zx Twin Turbo 5speed 44K Glacier White Pearl over Tan Leather

Please take the time to read through my ad, which will answer many of your questions.
Mileage: 43,848
VIN: JN1CZ24D5RX545341

Maintenance
60K maintenance completed at 36K in September 2008.
Included:
• OEM Timing belt
• OEM Auto tensioner
• OEM Water pump/gasket
• OEM Cam seals
• OEM Front oil pump seal
• OEM VTC springs
• OEM NGK Iridium "colder" plugs PFR6-11B
• OEM idler pulley/studs
• OEM accessory belts.
• Urethane "energy suspension" tension rod bushings and steering rack bushings installed.
• OEM ECU water temp sensor

Fuel system upgraded to the newer style injectors in July 2008, which are much more reliable with ethanol blend gasoline.
• OEM 95+ 370cc injectors
• OEM Plenum gasket
• 300 degree performance fuel rail.
• Stainless steel fuel lines with AN-6 fittings and OEM Nissan EFI clamps
• OEM shielded rubber fuel lines
• OEM upper and lower o-rings
• OEM upper and lower insulators.


Preventative care. Not required, but completed to ensure reliability and remove useless or inoperable OEM hardware.
• Under plenum coolant lines deleted, simplifying the coolant circuit and eliminating a future source of leaks.
• Rubber turbo coolant lines completely replaced @ 39K
• OEM PCVs replaced.
• Vacuum lines replaced as needed. No leaks.

• Brakes upgraded with Goodrich stainless steel lines, Hawk HPS pads, stock rotors and ATE Super Blue fluid April 2010 @ 44k
• Southbend OFE stage 3 clutch installed May 2009 @ 39K miles. Included:
o Stock flywheel resurfaced w/ .008" step
o OEM slave cylinder
o Stainless steel clutch line
o Cromoly pivot ball
o Throw out bearing
o Pilot bushing
o OEM rear main seal
o Redline MT-90 fluid flush
o Bronze shifter bushings

Always warmed up before driving and allowed to cool down afterwards for several minutes.
Synthetic mobil 1 oil changes every 3000 miles with OEM Nissan filters ensure a long life from the turbos.
Turbos spin freely to full boost pressure with no shaft play or smoke.
Car fax report with clean and clear title is available.
Originally a San Diego, California car from 1994-2008.
Nissan brought about the following improvements in the 300zx for the 1994+ model years.

• HICAS made electronically controlled, eliminating the heavy, leaky hydraulic lines of previous years.
• Seat belts mounted on frame not door
• Dual air bags standard
• Keyless entry
• R-134a refrigerant

A folder containing receipts for maintenance, upgrades and details will be provided.
This car is very reliable and requires little more than regular oil changes.


Performance
Several tasteful upgrades have been added.
• JWT ECU
• JWT "POP Charger" high flow intake.
• JWT Stainless steel Genie exhaust. This 100% stainless steel cat-back exhaust gives the z that mean sports car sound without all the extra noise of current cat-back systems. It's in beautiful shape.
• Southbend stage 3 OFE clutch. This clutch has a light stock feel and smooth engagement, but is much more durable and will hold 525 ft*lbs of torque, which is much more than the car has ever seen.
• Stainless steel brake lines, Hawk HPS pads and ATE Super Blue fluid result in a noticeable increase in braking performance over stock.

"JWT 396" package was installed at JWT, Jan 2000, in El Cajon California at 16K miles with receipt.
Never abused or raced and has never been to a drag strip or track.

Exterior
Original "glacier white pearl-glow" paint is in excellent condition and looks sharp.
There are some chips and dings from parking lots. The pass door has a dent and the passenger mirror housing got cracked by me pulling into a tight parking space. I will include the replacement. I have pics of the original damage, which was slight. There is a scuff on the driver's quarter panel.
This car has never been in an accident. Clean/Clear Carfax report.
All VINs match and are etched into the factory tinted glass.
Protected with the OEM car cover and garaged. The paint condition is noticeably better versus an "outside" car.
I don't drive it anywhere where I have to leave it unattended. It goes to car meets and that's about it.
I keep a car bra on the front to protect the front from chips, but I remove and dry it when not in use.
The car comes with mint stock wheels, but a set of mint condition Rays 350z track wheels 18x8/18x8.5 wrapped up with 255 wide Vredestein Ultrac Sessanta rubber all around, will be available for sale.
J-spec tail lights were added to subtly update the exterior.
I also have the stock tails removed at 39K


Interior
Tan leather and suede interior is exceptionally clean and well maintained.
Seats were recovered with tan leather from interior innovations. They match the interior color perfectly and they look and fee like new leather should.
Suede is cleaned with blue coral and leather cleaned and conditioned with Lexol.
I detail it once or twice a season and it doesn't really get dirty.
The stock head unit has been upgraded to a tasteful eclipse unit.
Suspension is two-way adjustable w/ sport and touring modes.
Mirrors are heated and power adjustable.
All electronics work as advertised.
Pre wired for Valentine 1 radar detector.
Engine bay is clean.

Audio
a/d/s PH30 powerplate amplifier 6x75W/ 2x250W in a discrete, ventilated box powering
a/d/s 334im coaxial speaks
a/d/s 342is component speakers
JL Audio 10w6 subwoofer housed in a JL Audio "Stealthbox".
Sound system professionally installed at a cost of over $4000 by La Jolla Audio in San Diego.
This setup generates very clean sound over a wide range of frequencies with incredible bass from the JL sub. I'm not an audiophile, but you can modify the amp for many configurations.


Misc.

Will include with sale:
• All manuals, including original dealer pre-delivery checklist
• Book of records/receipts
• All 3 keys, including the titanium(discontinued in 1994), valet and keyless entry fobs
• Original carpeting and cargo tray, replaced when sound system was installed.
• T-top bags and shades
Car cover / Bra


Pics: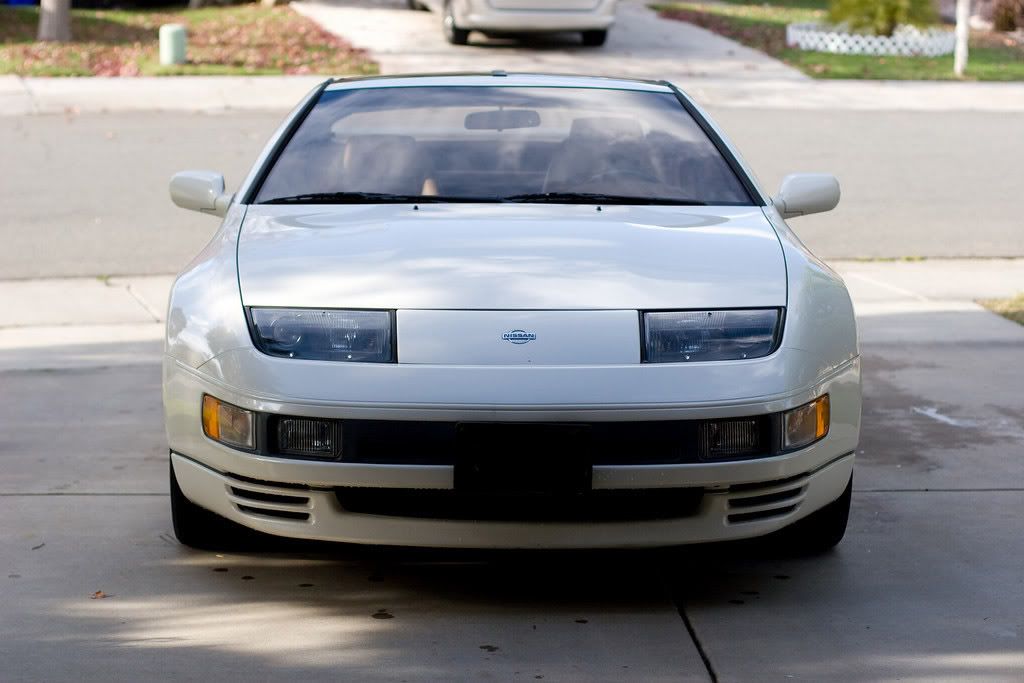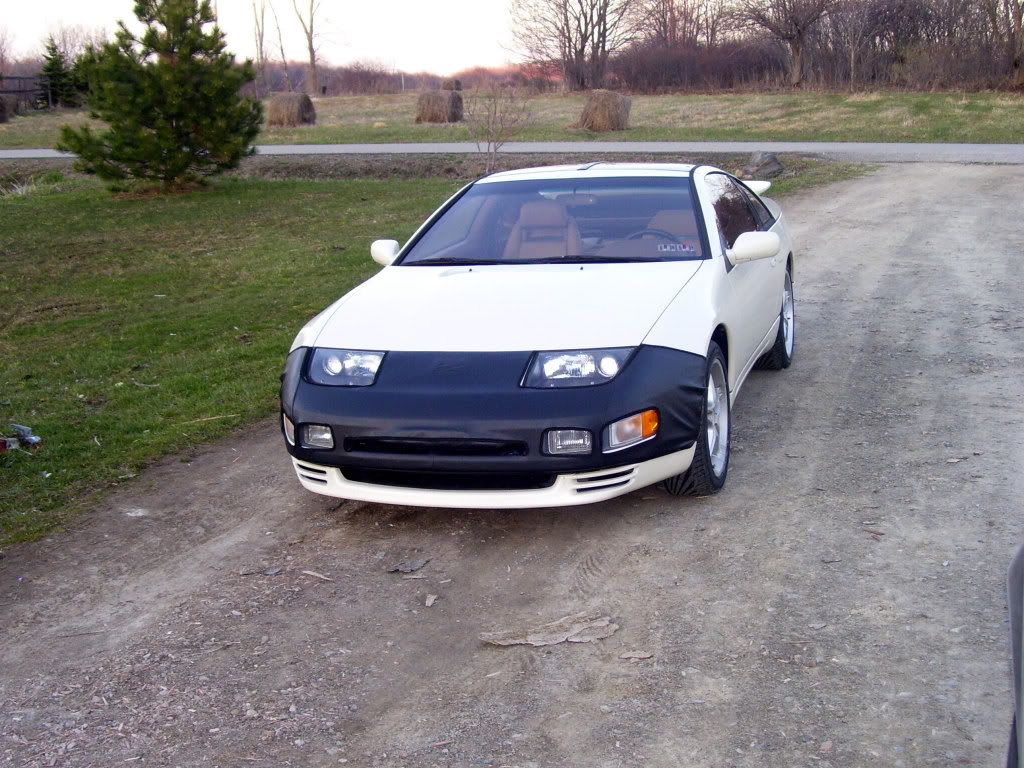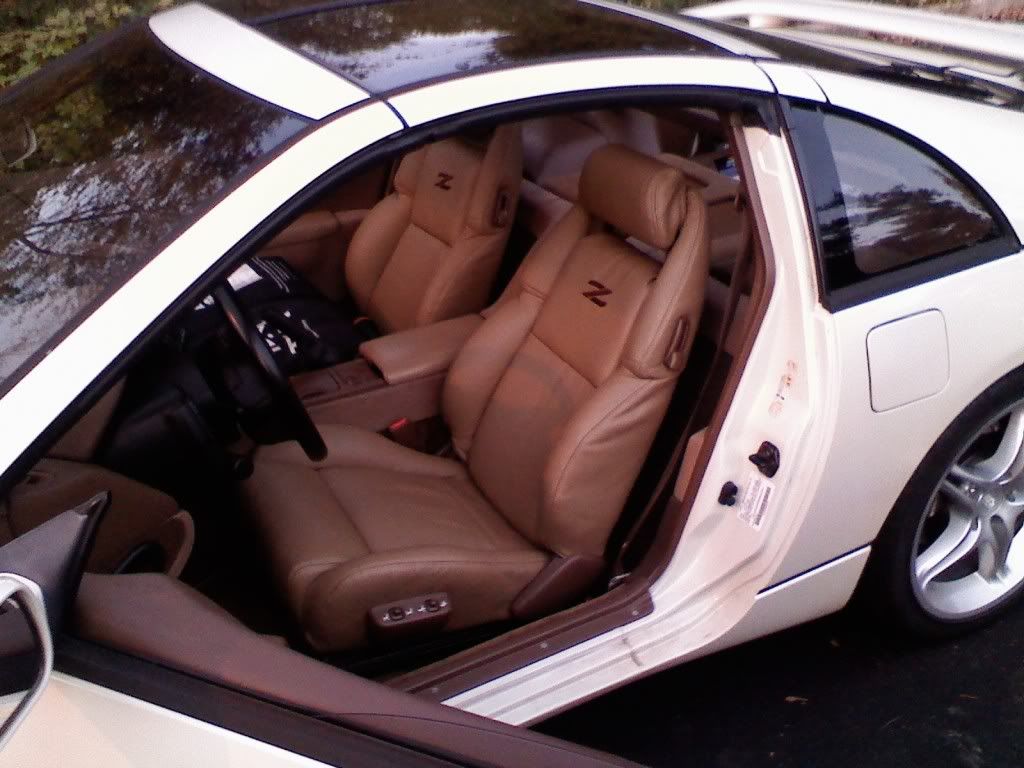 Asking $16K OBO. I'll consider reasonable offers.

Why am I selling?
I'm only giving it up to pay for medical school, which you may know is very expensive. I'm very much a 300zx enthusiast, but I won't have time to enjoy it with my new responsibilities.
I searched more than a year to find it. Drive this car worry free, you won't be disappointed; I have maintained it sparing no expense.
Please only contact me if you are serious and have secured financing.
This is a 17 year old car and is not perfect. I have disclosed the flaws to the best of my ability.
Proof of payment, insurance, license will be required for a test ride. No abuse or joyriding will be tolerated. Cash or cashier's check only. I can reasonably assist in shipping at your expense or deliver the car within a reasonable radius for terms we negotiate.
No trades!

Thanks for looking!